LAUNCH Future Gaming & Digital Conference
April 14, 2016 @ 9:00 am

-

5:30 pm
LAUNCH: Future Gaming & Digital Conference is the leading industry focused conference in the Midlands, featuring expert speakers, panel presentations and demonstrations from the games industry.
For more information about LAUNCH visit the website: www.launchconference.co.uk
Venue:
iCentrum – Innovation Birmingham Campus' brand new development.
The state-of-the-art facility with its purpose built theatre, exhibition and networking space will play host to up to 300 LAUNCH delegates. More info here.
Parking will be available on site for delegates. 
Sessions include: 
Ian Livingstone CBE, Opening keynote
Roy Meredith, Pitfalls of the App store – Managing your markets
Technology Panel: Predicting the Future of Interactive Storytelling

Featuring panellists from: Escape Tech, Fabric Engine, Viewpoint Games, Autodesk 
Indie Games Pitch winner – applications close Wednesday 30th March
Women in Games Panel: How to develop and diversity your career within the Digital Games Industry
Featuring panellists from: Women in Games, Radiant Worlds, Gamer Camp                                               
Jason Fielder, Team Culture: Entrepreneurs not Employees Create Success
Indie Games Pitch winner  – applications close Wednesday 30th March
Indie Games Pitch winner – applications close Wednesday 30th March
Andy Wafer, Pixel Toys: A year on from San Fran
More sessions to be announced!
The day will include a series of breaks to ensure you get a chance to meet with and talk to other delegates, speakers and exhibitors. The conference will wrap up late afternoon with a chance to unwind and network more informally over drinks.   
Headline sponor:

Get your brand noticed, become a sponsor:
For a full summary of sponsorship & exhibition opportunities please call Pia Pearson on 0121 250 3505 or email piap@innovationbham.com  or visit the sponsorship page. 

Agenda to follow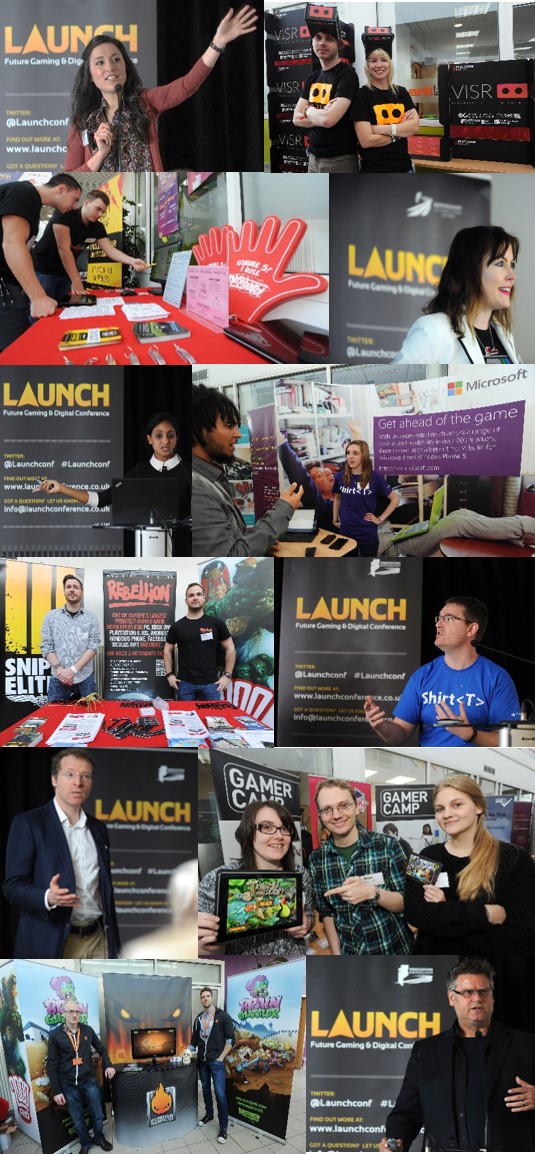 Exchange and Refund Policy
In general all ticket purchases are non-refundable.  Please asks for further details.